Success Tip:
There's still time to sit for the current version of the exam.
Gleim suggests you take at least one section by March 10, 2017, before the exam gets harder. Your exam credit will carry forward.
NEW Course Features
Once launched, our new course will contain these exciting, innovative features:

Receive a personalized learning experience with a course that adapts to your strengths and weaknesses
Why is Gleim CPA Review Better?

Largest Test Bank of Exam Questions
Questions delivered in our authentic exam day emulation platform

Access Until You Pass® Guarantee
Materials never expire with our no-hassle guarantee

Gleim Instruct Video Series
Over 100 hours of instructional videos covering core concepts

40+ Years of CPA Exam Prep Experience
Trusted and proven approach with extraordinary results since 1974
CPA REVIEW COMPARISON CHART
National
Provider
Largest CPA Test Bank
CPA Exam Instructional Videos
Access Until You Pass® Guarantee
Authored by Professional Educators
Access to Accounting Experts
Personal Counselors
Audio Lectures
Tech Support 7 Days/Week
CPA Exam Study Planner
Most Tasked-Based Simulations Available

You'll feel right at home with the CPA Exam when you use our
exam-emulating materials. Our platform mimics the Prometric testing
environment more than any other review course on the market.
Free CPA Exam Materials and Resources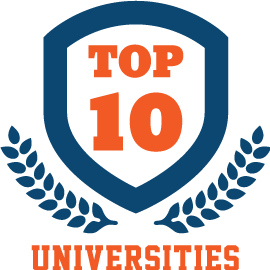 Gleim is Used by More Top 10
Universities than Any Other Provider
Gleim is trusted by the most prestigious accounting programs in the nation. Universities like the University of Illinois, University of Notre Dame, Indiana University, University of Mississippi, University of Alabama, and the University of Florida rely on Gleim to provide comprehensive accounting materials to their students.
Gleim CPA Customer Reviews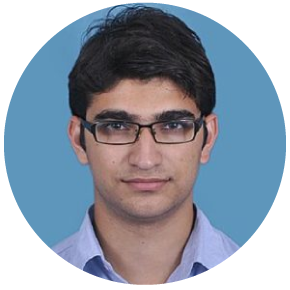 "I love the red books! They are so thorough with the concepts and literature that I generally did not need to refer to other material. I read every section of the red books three to four times instead of doing more and more MCQs. Reading the sections over and over again helped me understand the concepts thoroughly and prepare myself for the worst case scenario on the test."

-Neerav Karia, EWS Award Winner
I think Gleim offers the best value for the money. I really appreciated the amount and variety of questions that the Gleim system provided. It thoroughly prepared me for each and every exam. Being someone that attempted the CPA exam a long time ago with a competitor system, I was very nervous to invest in something else. Gleim proved to me that their system is well worth it. The questions are very similar to the actual test questions. I am forever appreciative of Gleim for helping me succeed in passing the CPA exams. I would absolutely recommend Gleim for any young student or older adult that wants the reassurance that you are prepared to pass. I did!
September, 2016
- Janice