Rely on Gleim!
The multi-platform Gleim Online is an integral part of the Gleim Review System. When purchased as a part of the Gleim Review System, Gleim guarantees success on your first sitting.
Gleim Online is a self-study exam prep program delivered via the Internet that approaches review and testing from multiple directions. It will thoroughly prepare candidates to pass the EA exam.
Experience the EA exam now and take a free EA Diagnostic Quiz.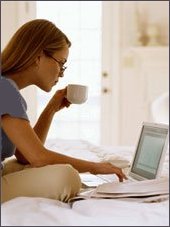 Product Features:
TESTING
Presents Multiple-Choice and True/False questions with thorough answer explanations to cement understanding
Includes IRS-released multiple-choice questions from prior years' EA exams
Formatting and functionality emulates the actual exam at Prometric
REVIEW
Comprehensive EA Review book outlines with real-world examples
Aligned with IRS Exam Content Outlines
Audiovisuals for alternative presentation of material
SUPPORT
Access to a Gleim Personal Counselor
Access to the Gleim Study Planner that tracks your performance
Detailed Performance Reports
Accessible feedback links for expert assistance
Test-taking and time-management tips from Dr. Gleim
12 months of unlimited access
Available online 24/7
Free updates
Use Gleim Online to ensure that you are prepared to succeed on the EA exam.
Make sure your computer meets our minimum requirements.