The Gleim Inspection Authorization Training Course (IATC) uses our sophisticated Knowledge Transfer System to ensure that you master all the information needed to become a competent and safe IA and pass your FAA knowledge test with confidence.

Aviation Maintenance Technicians will be helped to understand the requirements of attaining an Inspection Authorization and will benefit from the thorough explanation of all topics necessary for certification. With extensive reference material and easy-to-understand audiovisual presentations, this online training course will help you pass your knowledge test while minimizing your time, cost, and frustration.


August, 2015


March, 2015


March, 2014


March, 2013


February, 2013


Course Elements
Introductory audiovisual presentations to stimulate thinking
Comprehensive study outlines
FAA Inspection Authorization Testing Supplement included
Interactive testing features with correct and incorrect answer explanations
FAA Knowledge Test Center emulations
What to Expect in a Study Unit
Each of the study units in the Gleim Inspection Authorization Training Course is divided into four sections referred to as Instructional Elements.

a Knowledge Transfer Outline
an Audiovisual Presentation
a Multiple-Choice Study Quiz
a Multiple-Choice Test Quiz

To assist you in your studies, there are two additional Instructional Elements in the course:

Stage Test
End-of-Course Test

The questions presented in the Gleim study unit quizzes are similar to questions combined in the FAA question database in order to prepare you thoroughly for your FAA knowledge test. The IA test is a closed test, meaning that a public release of the test questions and answer choices is not available.
You will see all study unit questions twice. The test quiz randomizes the questions and answer choices you saw during the study quiz.
After each quiz/test, you will be provided with an opportunity to review the questions that you missed in the form of a Review Quiz.
Your scores on the study quiz and test quiz will be averaged together to determine your final score for each study unit.
Duration
Access to the Online Course will expire 12 months from the date of purchase. If you need access to the course after the expiration date, it must be repurchased.
Refund
A full refund is available if you have accessed no more than two study units within 30 days of purchase.
IATC Study Units
14 CFR Parts 1 through 39
14 CFR Part 43
14 CFR Parts 45 and 65
14 CFR Parts 91 through 183
Advisory Circulars I
Advisory Circulars II
Advisory Circulars III
Advisory Circulars IV
Aircraft Specifications and Type Certificate Data Sheets
FAA Order 8130-21G, FAA-H-8083-1A, FAA-G-8082-11B, and FAA Airworthiness Directives
Knowledge Test Eligibility Requirements
This course alone will not grant you permission to take the Inspection Authorization FAA Knowledge test. The determination of eligibility of applicants for this test is determined based on the criteria established in 14 CFR Part 65.91(c). Specifically, you must:
Hold a mechanic certificate with both an airframe rating and a powerplant rating, each of which is currently effective and has been in effect for a total of at least 3 years.
Have been actively engaged, for at least the 2-year period before the date of application, in maintaining aircraft certificated and maintained in accordance with federal regulations.
Have a fixed base of operations at which you may be located in person or by telephone during a normal working week (it need not be in the place where you will exercise inspection authority).
Have available the equipment, facilities, and inspection data necessary to properly inspect airframes, powerplants, propellers, or any related part or appliance.
Pass a written test on your ability to inspect, according to safety standards, for returning aircraft to service after major repairs and major alterations and annual and progressive inspections performed under 14 CFR Part 43.
If you determine that you are eligible to hold an IA, you should schedule an appointment with an Aviation Safety Inspector (ASI) at your local FSDO to interview for authorization to take the knowledge test. You will need to complete and sign two copies of FAA Form 8610-1, Mechanic's Application for Inspection Authorization, and bring them with you to your appointment (along with proper identification). It is a good idea to bring all of your training records/certificates and transcripts to the interview since the primary purpose of the interview is to establish that you are qualified for and fully understand the inspection authorization privileges, limitations, and responsibilities.
Once the ASI confirms that you are eligible and that a need for an IA in your FSDO's area of oversight exists, both copies of the 8610-1 will be signed. One copy will be retained at the FSDO and the other copy will be given to you. Both copies will contain a statement indicating that the ASI's endorsement expires 30 days from the date of application. You are now authorized to take the IA Knowledge Test.
Getting started with the Gleim Inspection Authorization Training Course
How to Get AMT Awards Credit for This Course
Gleim uploads AMT Awards course completion credit every week for current course users. If you have completed this course but have not received AMT Awards credit, follow the instructions below to ensure you are credited for your work.
Go to http://www.faasafety.gov.
Log in with your FAASafety email address and password.

If you have not created an account with FAASafety, you will need to do that first.

Under the "Activities, Courses, & Seminars" tab at the top of the page, click "Activities."
Type "Gleim" into the "Keywords" box and click "Search."
Find the appropriate course title in the resulting list and click on the title of that course.
Click the "Request Credit" button.
Enter the date on your completion/graduation certificate into the "Date Completed" box.
In the "Select Validator" section, click the "Email" tab.
Type "wings@gleim.com" into the field and click the "Select" button.
Click "Submit for Validation."
An email notification will be sent to Gleim. We will review your course records and either validate your credit or reply explaining why we are unable to do so (for example, the course completion date is incorrect). Either way, you will receive an email reply from FAASafety once our action has been submitted. If you have any questions or difficulties with this process, please email
wings@gleim.com
.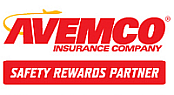 This course counts towards Avemco's Safety Rewards Program.
Click here
for more details.
March, 2013
March, 2014
February, 2013
August, 2015
March, 2015
View More

Requirements