The Gleim Multi-Engine Add-On Rating Course is an interactive, self-study training program. This course is designed for two purposes. The first is to assist pilots who are preparing to add a multi-engine rating to their private or commercial pilot certificates by preparing them to pass their practical exam. Secondly, it serves as an effective review of multi-engine concepts and procedures for pilots who already hold a multi-engine rating and/or are seeking to become multi-engine instructors (MEIs).
Nine study units explain each PTS task as well as general information you need to know
Intuitively appealing knowledge transfer outlines for each study unit
Practical flying focus
Comprehensive Oral Exam Guide to prepare you for the practical test
12 months of access
Multi-Engine Flight School Directory
April, 2015


January, 2013


August, 2009


April, 2009


Course Elements
Each study unit contains:
10 thought-provoking true/false study questions
10-15 pages of knowledge transfer study outlines
A 10-question multiple-choice quiz
A study unit evaluation
30-60 minutes of material per study unit
How to complete a study unit
Choose a study unit from the Study Unit Selection screen. With the exception of completing Study Unit One before purchasing the course, the study units in the course do not have to be completed in any particular order. Once you begin a study unit, however, you cannot begin another study unit until you complete the one in progress.
To complete a study unit you must:

Answer 10 thought-provoking true/false study questions. An ongoing cumulative score based on your first answer selection for each question will be shown. After you answer each question, an answer explanation that indicates why you answered it correctly or incorrectly will be displayed. You will not be allowed to continue on to the outline section until all of the true/false study questions have been answered.
Study the knowledge transfer outline for the study unit. The outlines are broken down into sections called "modules" to make studying them easier. You can use the print function on your browser to print the entire outline: from the File Menu, click File, and then click Print. Use this printout for quick reference. When you have finished studying the outlines, you will be ready to take the multiple-choice final test.
Pass the multiple-choice final test with a score of 70% or better. You will be presented with 10 multiple-choice questions based on the material you covered in the true/false and outline sections of the study unit. You may move back and forth between questions and change your answers until you grade the test. When you have answered each of the 10 multiple-choice questions to your satisfaction, click the Grade button at the bottom of the screen below the last question.
Note: It may take a few minutes for your grade to be delivered. Do not click the Grade button more than once. Also, do not hit the BACK button on your browser to try to return to the test after it has been graded. Please email us through our Online Support Email Form if you have problems.
Frequently Asked Questions
Duration
Access to the Multi-Engine Add-on Rating Course will expire 12 months from the date of purchase. If you have not completed the course and you need access after the expiration date, you may purchase a 12 month extension at half the current purchase price. You will have 30 days to purchase an extension.


Refund
A full refund is available if you have accessed no more than two study units within 30 days of purchase.



Gleim Multi-Engine Add-On Rating Course Study Units
The Multi-Engine Add-On Rating
Multi-Engine Aerodynamics
Multi-Engine Airplane Systems
Multi-Engine Airplane Safety Considerations
Multi-Engine Airplane Performance and Weight-and-Balance
Multi-Engine Airplane Normal Operations
Multi-Engine Airplane Abnormal and Emergency Operations
Your FAA Practical Test
Instrument Flying Skills (optional)
Getting started with the Gleim Multi-Engine Add-On Rating Course
How to Get Wings Credit for This Course
Gleim uploads Wings course completion credit every week for current course users. If you have completed this course but have not received Wings credit, follow the instructions below to ensure you are credited for your work.
Go to http://www.faasafety.gov.
Log in with your FAASafety email address and password.

If you have not created an account with FAASafety, you will need to do that first.

Under the "Activities, Courses, & Seminars" tab at the top of the page, click "Activities."
Type "Gleim" into the "Keywords" box and click "Search."
Find the appropriate course title in the resulting list and click on the title of that course.
Click the "Request Credit" button.
Enter the date on your completion/graduation certificate into the "Date Completed" box.
In the "Select Validator" section, click the "Email" tab.
Type "wings@gleim.com" into the field and click the "Select" button.
Click "Submit for Validation."
An email notification will be sent to Gleim. We will review your course records and either validate your credit or reply explaining why we are unable to do so (for example, the course completion date is incorrect). Either way, you will receive an email reply from FAASafety once our action has been submitted. If you have any questions or difficulties with this process, please email
wings@gleim.com
.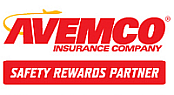 This course counts towards Avemco's Safety Rewards Program.
Click here
for more details.
January, 2013
April, 2015
August, 2009
View More

Requirements