The Gleim Part 141 Approved Online Ground School - Instrument Rating uses our sophisticated Knowledge Transfer Systems to ensure that you master all of the information you will need to be a competent, safe pilot and to pass your knowledge test with confidence.
Average Length of Course: 35 Hours
Audiovisual presentations for each study unit
Testing center emulation (CATS and PSI/LaserGrade)
Sign-off to test - no instructor needed!
May, 2016


April, 2016


April, 2016


September, 2015


September, 2015


September, 2015


August, 2015


April, 2015


April, 2015


February, 2015


December, 2014


December, 2014


September, 2014


June, 2014


June, 2014


April, 2014


April, 2014


March, 2014


March, 2014


March, 2014


February, 2014


January, 2014


November, 2013


October, 2013


October, 2013


October, 2013


September, 2013


September, 2013


August, 2013


July, 2013


June, 2013


May, 2013


April, 2013


March, 2013


What is FAA Part 141 Approval?
Under Title 14 of the Code of Federal Regulations, Part 141 deals with pilot schools. These schools are specifically approved by the FAA to teach certain courses in a structured and organized way. The purpose of Part 141 is to ensure the highest level of student training possible.
Gleim sought FAA approval for our Online Ground School course as a means of satisfying the ground school requirement of Part 141 for each pilot certificate and rating. Detailed course materials were submitted to the FAA and approved. For more information, see the
Gleim FAA Approval Letter
and the
Gleim Air Agency Certificate
.
The Gleim Online Ground School is now overseen directly by the FAA. We are required to provide the FAA with detailed information concerning student success as a result of having taken this course. Our ability to continue to operate as an FAA-approved ground school provider is contingent upon our maintaining the highest quality of instruction possible. This has been the Gleim commitment for more than 30 years, and our recent FAA approval only further encourages us to thoroughly prepare our customers with the knowledge they will need to confidently pass the FAA knowledge test and operate safely as pilots.
Course Content
This course has the same study unit order as the
Gleim Instrument Pilot Knowledge Test Book
.
Instrument Pilot:
Airplane Instruments
Attitude Instrument Flying and Aerodynamics
Navigation Systems
Federal Aviation Regulations
Airports, Air Traffic Control, and Airspace
Holding and Instrument Approaches
Aeromedical Factors
Aviation Weather
Aviation Weather Services
IFR En Route
IFR Flights
Course Requirements
To Access the Website:
We test the Gleim Online Courses in Microsoft Edge, Microsoft Internet Explorer 9 and higher, Google Chrome 21 and higher, Mozilla Firefox 15 and higher, and Apple Safari 5.1 and higher. We cannot guarantee that the courses or the website will display correctly in any other web browser.
To Access the Outlines:
Adobe Reader 9 or higher. Click here to update or install the Adobe Reader.
To Access the Presentations:
Adobe Flash 10.3 or higher. Click here to update or install the Flash plugin
Gleim Guarantee
Gleim offers you the best training materials available. When you complete this course satisfactorily, we guarantee that you will pass your FAA knowledge test. We are so confident that you will pass, that we will refund your purchase price (less shipping and handling charges) if you do not pass on your first attempt.

This policy applies only to products that are purchased directly from Gleim Publications, Inc.
Duration
Access to the Online Course will expire 12 months from the date of purchase. If you need access to the course after the expiration date, it must be repurchased.



Currency
We regularly communicate with the FAA and continuously monitor its website for changes to the FAA's knowledge tests. While the FAA no longer releases the complete database of knowledge test questions, sample questions are released on a quarterly basis and incorporated into our material as appropriate.
Whenever changes are made, they will be automatically incorporated into the course with no input or additional work needed on your end. Thus, you can be confident that this course contains everything you will need to pass your knowledge test with ease.
Flight Schools or Instructors
Gleim Part 141 Online Ground School will only meet the training requirements of Part 141 if your school has the course approved in your Training Course Outline.
Call Gleim today at (800) 874-5346 ext. 471 to learn more about purchasing Gleim Online Ground School for your students as well as how to go about getting this course approved in your Training Course Outline. Alternatively, for general inquiries, feel free to email the chief instructor at
OGS141@gleim.com
.
How to Purchase Part 141 Online Ground School
OPTION 1
You must be enrolled in a Part 141 flight school that accepts Gleim Part 141 Online Ground School as part of its Training Course Outline.
To learn if your school participates in the course of training you are seeking, see our list of Gleim-Partnered Part 141 Flight Schools.
Purchase or otherwise receive an activation code from your flight school and visit the login page to enter your code and begin your study.
OPTION 2
You may train directly through Gleim if you agree to certain stipulations before beginning the course. You must agree to provide Gleim with acceptable proof of your score on the knowledge test.
After you agree to the terms of the course, you may purchase it. You will electronically sign each agreement before beginning the Part 141 Ground School.
What to Expect in a Study Unit
Each study unit in Gleim Part 141 Online Ground School is divided into several sections referred to as Instructional Elements.
To assist you in your studies, there are four Instructional Elements in each study unit:

Audiovisual Presentation (optional)
Knowledge Transfer Outline
Multiple-Choice Study Quiz
Multiple-Choice Test

After each quiz, you will be provided with an opportunity to review the questions that you missed. You will need to choose the correct answer to each missed question in each quiz before you can move on in the course.
Your scores on the study quiz and final test will be averaged together to determine your final score for each study unit.
How to complete a study unit
To complete a study unit you must:
Study the knowledge transfer outline for the study unit. The outlines are broken down into sections called "subunits" to make studying easier. We recommend you print the entire outline to study from and keep as reference. Use this printout for quick reference. When you have finished studying the outlines, you will be ready to take the multiple-choice quizzes.
Answer all of the thought-provoking multiple-choice study questions. You must answer all questions in order to continue. After selecting your answer choice, you will receive immediate feedback explaining why your answer was either correct or incorrect. Your grade on the study quiz is based on the first answer you select for each question.
Review the questions you missed. After completing the study quiz, you will be prompted to review the questions you missed on the quiz. Analyze and understand why you missed the questions you did. If you did not successfully pass the quiz, you will need to retake the study quiz.
Pass the multiple-choice test. You will be given a test based on the material you covered in the study quiz and outline sections of the study unit. You may move back and forth between questions and change your answers until you are ready to grade the test. When you have answered each of the multiple-choice questions to your satisfaction, click the Grade button.
Review the questions you missed. After completing the test, you will be given a review of the questions you missed. Analyze and understand why you missed the questions you did. If you did not pass, you will need to retake the test.
Note: It may take a few minutes for your grade to be delivered. Do not click the Grade button more than once. Also, do not hit the back button on your browser to try to return to the quiz after it has been graded. Please email us through our Online Support Email Form if you have problems.
Completing the Stage Tests
After every 4-6 study units, a stage test will be given.
The stage test will be made up of questions from each of the preceding study units.
You will be required to pass the stage test with a minimum score of 80% before you are allowed to move on to the next study unit.
Completing the End-of-Course Test
After you have completed all study units and stage tests for your Part 141 Online Ground School, you will be administered a cumulative end-of-course test.
You will be required to pass this test with a minimum score of 80%.
You will have two chances to pass the end-of-course test. If you fail twice, you will be locked out of the course and you will be required to send an e-mail to the Chief Instructor explaining the situation. It will then be at the discretion of Gleim whether you may continue the course or not.
How to complete the course
Complete all study units of Gleim Part 141 Online Ground School.
Complete all stage tests.
Complete the end-of-course test.
Pass two Practice Tests with 85% or better.
Provide Gleim with your exam date.
Print out the FAA Knowledge Test sign-off form and graduation certificate.
Take your knowledge test within 60 days after completing the course and then submit your FAA Knowledge Test Report to Gleim in an approved manner within 10 days of taking your knowledge test.
How to Get Wings Credit for This Course
Gleim uploads Wings course completion credit every week for current course users. If you have completed this course but have not received Wings credit, follow the instructions below to ensure you are credited for your work.
Go to http://www.faasafety.gov.
Log in with your FAASafety email address and password.

If you have not created an account with FAASafety, you will need to do that first.

Under the "Activities, Courses, & Seminars" tab at the top of the page, click "Activities."
Type "Gleim" into the "Keywords" box and click "Search."
Find the appropriate course title in the resulting list and click on the title of that course.
Click the "Request Credit" button.
Enter the date on your completion/graduation certificate into the "Date Completed" box.
In the "Select Validator" section, click the "Email" tab.
Type "wings@gleim.com" into the field and click the "Select" button.
Click "Submit for Validation."
An email notification will be sent to Gleim. We will review your course records and either validate your credit or reply explaining why we are unable to do so (for example, the course completion date is incorrect). Either way, you will receive an email reply from FAASafety once our action has been submitted. If you have any questions or difficulties with this process, please email
wings@gleim.com
.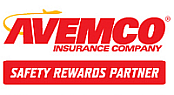 This course counts towards Avemco's Safety Rewards Program.
Click here
for more details.

Requirements