The Gleim Inspection Authorization Renewal Course (IARC) is designed with the dual purpose of increasing your knowledge in all facets of the inspection process and renewing your IA certificate.
Your IA expires annually on March 31. You can complete this course at your own pace anytime during the 12-month period preceding your renewal application (from April 1 to March 31).
This course does not just fill the renewal time requirement without regard to content. Rather, it makes individuals analyze, synthesize, and evaluate information to help them become more informed inspectors and mechanics.
Do everything conveniently from the comfort of your own home - no additional travel expenses
Takes about eight (8) hours to complete
Choose from 20 interesting study units
Inexpensive and user friendly
March, 2013


September, 2012


September, 2012


March, 2012


March, 2012


March, 2012


March, 2012


March, 2012


March, 2012


February, 2012


Getting started with the Gleim Inspection Authorization Renewal Course
Gleim Inspection Authorization Renewal Course Study Units
Aircraft Wood Structure Inspection
14 CFR Part 91 Subpart E - Maintenance, Preventive Maintenance, and Alterations
FAR 43 Maintenance, Preventive Maintenance, Rebuilding, and Alteration
Aircraft Landing Gear Inspection
Aircraft Weight and Balance
Human Factors in Aircraft Maintenance
Propeller Inspection
Internet Resources for the IA
Security and Safety in the Workplace
Part 43 Advisory Circulars and the Aviation Maintenance Alerts System
Aircraft Fabric Inspection
Corrosion Control for Aircraft
Visual Inspection of Aircraft
Aircraft Composites and Plastics Inspection
Non-Destructive Aircraft Inspection
Airworthiness Directives
Recruiting, Supervising, and Mentoring Aviation Maintenance Technicians
Aviation Maintenance Alerts
Fabrication and Replacement of Parts by Maintenance Personnel
Hardware and Control Cables Inspection
Frequently Asked Questions
Can I take the study units in any order?

Yes, but once you start a study unit, you have to complete that study unit before continuing.

Can I skip the true/false part since its score doesn't count?

No. IARC is set up so that you have to take the true/false questions. The true/false questions are there to help you pass by focusing on areas you need to improve.

What happens if I fail a final quiz?

Failing a final quiz twice in a row causes you to be locked out. You must then contact Gleim for further directions.

Do I have to be an IA holder to take this course?

No, you can take it for your own learning and development.

What requirements do I need to satisfy in order to pass the course?

Each of 8 study units ends with a 10-question multiple choice quiz. You must pass each of these quizzes with a score of 70% or better. Once you complete any 8 study units, print your certificate, and you're done with the course.

What if I have a question or need to speak to someone?

We're available at

support@gleim.com

or (800) 874-5346. You can give us feedback about your experience with the course or ask questions. We want you to enjoy the course and be completely confident when it comes to radio communication.
Duration
You must complete the IARC prior to March 31st on any given year to maintain your IA certification. Access to your course will expire on April 1st, regardless of when you have purchased the course. (If you purchase the course on October 1st, your course will expire on April 1st the following year. Similarly, if you purchase the course on March 30th, your course will still expire on April 1st, 2 days later.)


Refund
A full refund is available if you have accessed no more than two lessons within 30 days of purchase.


How to Get Wings Credit for This Course
Gleim uploads Wings course completion credit every week for current course users. If you have completed this course but have not received Wings credit, follow the instructions below to ensure you are credited for your work.
Go to http://www.faasafety.gov.
Log in with your FAASafety email address and password.

If you have not created an account with FAASafety, you will need to do that first.

Under the "Activities, Courses, & Seminars" tab at the top of the page, click "Activities."
Type "Gleim" into the "Keywords" box and click "Search."
Find the appropriate course title in the resulting list and click on the title of that course.
Click the "Request Credit" button.
Enter the date on your completion/graduation certificate into the "Date Completed" box.
In the "Select Validator" section, click the "Email" tab.
Type "wings@gleim.com" into the field and click the "Select" button.
Click "Submit for Validation."
An email notification will be sent to Gleim. We will review your course records and either validate your credit or reply explaining why we are unable to do so (for example, the course completion date is incorrect). Either way, you will receive an email reply from FAASafety once our action has been submitted. If you have any questions or difficulties with this process, please email
wings@gleim.com
.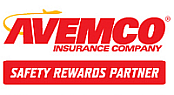 This course counts towards Avemco's Safety Rewards Program.
Click here
for more details.
Renewal Requirements
The FAA is changing Sec. 65.93 to provide that:
The renewal period for an inspection authorization is changed to every two years, from April 1 of each odd-numbered year to March 31 of the next odd-numbered year.
IA privileges are exercised across two, one year periods. Each period has an activity (work performed, training, or oral examination) requirement.
During March of every odd-numbered year, an applicant for renewal must present evidence to the FAA of meeting the inspection authorization renewal requirements of Sec. 65.93(a).
To maintain currency and ensure a consistent level of safety, IA holders must fulfill one of the activities of Sec. 65.93(a)(1) through (5) during the first year of the 2-year IA period.
If an IA holder does not complete the activity requirement by March 31 of the first year of the 2-year IA period, the IA holder may not exercise the privileges of the authorization after that date. The IA holder may resume exercising inspection authorization privileges during the second year of the 2-year IA period after the IA holder passes an oral test. That test is administered by an FAA inspector to determine that the IA holder's knowledge of applicable regulations and standards is current. Upon passing the oral test, the IA holder will be deemed in compliance with the first year activity (work performed, training, or oral examination) requirement. Alternatively, the IA holder may surrender the inspection authorization and retake the IA examination without a waiting period before re-examination.
Gleim Recap for IAs:
In the past, you met your IA renewal requirements annually and renewed your IA with the FAA on or before March 31 each year.
The renewal requirements DO NOT CHANGE. YOU MUST complete an 8-hour course or meet other requirements before March 31 EACH AND EVERY YEAR.
You renew with the FAA in odd numbered years only.
Call 800-874-5346 ext. 471 with any questions.
How to renew your IA
If you are required to renew this year, please follow the steps below.
NOTE: You will be sending graduation certificates and filling out the 8610-1 form for BOTH years.
Renewal usually can be done conveniently at home by following these steps:
Print and completely fill out FAA Form 8610-1, called "MECHANIC'S APPLICATION FOR INSPECTION AUTHORIZATION".
Print your Gleim IARC Graduation Certificate.
Mail the completed Form 8610-1, your Graduation Certificate, and your IA card (FAA Form 8310-5) to your local FSDO. (We recommend that you send it as certified mail and KEEP A COPY for your protection, to provide an extra layer of security.)
Some FSDOs and/or some inspectors may require you to appear in person at your FSDO. This will probably be true if you are NOT known at your FSDO.
FAA Approval Letter
Gleim is the first-ever online IARC authorized by the FAA to issue certificates of training upon completion of our program, which can be used for IA renewal. Please see our
FAA Letter of Approval
for details.
March, 2012
March, 2012
March, 2012
March, 2012
March, 2013
September, 2012
March, 2012
March, 2012
February, 2012
September, 2012
View More

Requirements
Share this page with a friend