These CPA Exam videos feature lectures given by experienced professional educators who are currently teaching at accredited universities across the United States. The Gleim Instruct professors cover the most important topics provided by the AICPA CSOs and lead candidates step-by-step through multiple-choice questions and comprehensive examples.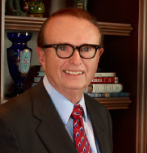 Expertly Authored Materials
Dr. Gleim, Professor Emeritus at the Fisher School of Accounting, University of Florida, has been recognized by UF as the author of "renowned accounting [materials] that to this day are the field's authoritative learning resource."
Read More

Study Planner
CPA Exam candidates have access to the Gleim Study Planner in the CPA Review Course, which is intuitive, interactive, and works hand-in-hand with the Gleim 3-step CPA study process.

Largest CPA test bank on the market
Gleim offers the most exam-emulating AICPA-released multiple-choice questions and Task-Based Simulations on the market.