The Gleim Online Communication Course (OCC) is an interactive ground training course designed to increase pilots' safety, knowledge, and abilities in the area of aviation radio communications. From small, uncontrolled airports to the largest Class B airspace areas, OCC gives you practical knowledge that will enable you to not only participate in radio communications, but also to excel in them. OCC is a course that any new student pilot or returning veteran will benefit from.
Six study units explain proper communication techniques for each phase of flight
5-15 minute audiovisual presentation
10-20 pages of knowledge transfer outlines
10-question multiple-choice quiz
12 months of access
July, 2015


June, 2015


April, 2015


February, 2014


August, 2013


February, 2013


September, 2012


May, 2012


May, 2012


April, 2012


January, 2012


December, 2011


December, 2011


November, 2011


November, 2011


Key facts about OCC
Structured, interactive self-study review and certificate program delivered online via the Internet
You can complete this course at your own pace anytime during the 12-month period you have access to it. The course uses the Gleim proven Knowledge Transfer System methods.
Takes about 6 hours to complete
Each study unit should take about an hour. That includes the Audiovisual Presentation, the Knowledge Transfer Outline, True-False Study Quiz, and Multiple-Choice Test for that study unit.
Challenges you, but provides you with the knowledge to pass
Our Knowledge Transfer Outlines give you all the review material you need, in a well-organized format, so you can focus your study on the areas you need to review the most. You can then confidently pass each study unit quiz with ease.
Inexpensive and user friendly
For those who are less familiar with computers, we have a trained, friendly support staff you can contact for help. E-mail us at support@gleim.com or call us at (800) 874-5346 for assistance.
Course Elements
5-15 minutes audiovisual presentation
10-20 pages of knowledge transfer outline
10 thought-provoking true/false study questions
A 10-question multiple-choice quiz
To complete a study unit, you must:
Print and study the knowledge transfer outline for the study unit.

The outlines are divided into sections called "subunits" to make studying them easier. You can use the print function on your browser to print the outline by clicking "Print" under the "File" Menu. Use your printout of the knowledge transfer outlines for future reference. When you have finished studying the outlines, you will be ready to take the multiple-choice quiz.

Answer 10 thought-provoking true/false study questions.

You will receive answer explanations that indicate why you answered the questions correctly or incorrectly. The true/false study questions are intended to help you to begin thinking about and studying the subject matter of the study unit. They also allow you to evaluate how much you already know about the concepts. Your performance on this section does not affect whether you pass the study unit or complete the course.

Pass the multiple-choice quiz with a score of 70% or better.

You will be presented with 10 multiple-choice questions based on the material you covered in the outline section of the study unit. You may move back and forth between questions and change your answers, but once you choose to grade the quiz, you will not be allowed to return to the questions. When you have answered each of the 10 multiple-choice questions to your satisfaction, click the "Grade" button at the bottom of the screen below the last question. Once you obtain a passing score, a review session will provide you with answer explanations for any multiple-choice questions that you answered incorrectly.
Frequently Asked Questions about OCC
Can I take the study units in any order?

Yes, but once you start a study unit, you have to complete that study unit before continuing.

Can I skip the true/false part since its score doesn't count?

No. OCC is set up so that you have to take the true/false questions. The true/false questions are there to help you pass by focusing on areas you need to improve.

What happens if I fail a quiz?

Failing a test twice in a row causes you to be locked out. You must then contact Gleim for further directions.

What happens if I have computer problems and am unable to complete the course?

The computer requirements for taking this course are minimal and can be done at just about any computer with Internet access. If anything goes wrong, you can email us at

support@gleim.com

or call (800) 874-5346 for help.

What requirements do I need to satisfy in order to pass the course?

Each of 6 study units ends with a 10-question multiple choice quiz. You must pass each of the end-of-study-unit multiple-choice quizzes with a score of 70% or better. Print your completion certificate, and you're done with the course.

How will I receive credit for this course toward my Wings program?

Gleim will submit credit for your email address to the FAA. You will see this course appear in your Wings profile shortly after completing it. If one week after course completion, you do not see the Gleim Online Communication Course in your pilot profile, simply request a credit validation from your Wings main page. We will be sure that you are credited for your work. For Wings credit validation instructions, click

here

.

What if I have a question or need to speak to someone?

We're available at

support@gleim.com

or (800) 874-5346. You can give us feedback about your experience with the course or ask questions if you like. We want you to enjoy the course and be completely confident when it comes to radio communication.
Duration
Access to the Online Communication Course will expire 12 months from the date of purchase. If you have not completed the course and you need access after the expiration date, you may purchase a 12 month extension at half the current purchase price. You will have 30 days to purchase an extension.


Refund
A full refund is available if you have accessed no more than two lessons within 30 days of purchase.


OCC Study Units
Radio Communications and Phraseology
Communication Procedures at Uncontrolled Airports
Communications at Airports with Operating Control Towers
Communication Services in the Non-Radar Flight Environment
Communication Services in the Radar Environment
Radio Failure, Lost Aircraft, and Emergency Communications
How to Get Wings Credit for This Course
Gleim uploads Wings course completion credit every week for current course users. If you have completed this course but have not received Wings credit, follow the instructions below to ensure you are credited for your work.
Go to http://www.faasafety.gov.
Log in with your FAASafety email address and password.

If you have not created an account with FAASafety, you will need to do that first.

Under the "Activities, Courses, & Seminars" tab at the top of the page, click "Activities."
Type "Gleim" into the "Keywords" box and click "Search."
Find the appropriate course title in the resulting list and click on the title of that course.
Click the "Request Credit" button.
Enter the date on your completion/graduation certificate into the "Date Completed" box.
In the "Select Validator" section, click the "Email" tab.
Type "wings@gleim.com" into the field and click the "Select" button.
Click "Submit for Validation."
An email notification will be sent to Gleim. We will review your course records and either validate your credit or reply explaining why we are unable to do so (for example, the course completion date is incorrect). Either way, you will receive an email reply from FAASafety once our action has been submitted. If you have any questions or difficulties with this process, please email
wings@gleim.com
.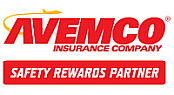 This course counts towards Avemco's Safety Rewards Program.
Click here
for more details.
September, 2012
May, 2012
November, 2011
July, 2015
April, 2012
April, 2015
January, 2012
February, 2014
December, 2011
February, 2013
November, 2011
May, 2012
December, 2011
August, 2013
June, 2015
View More

Requirements