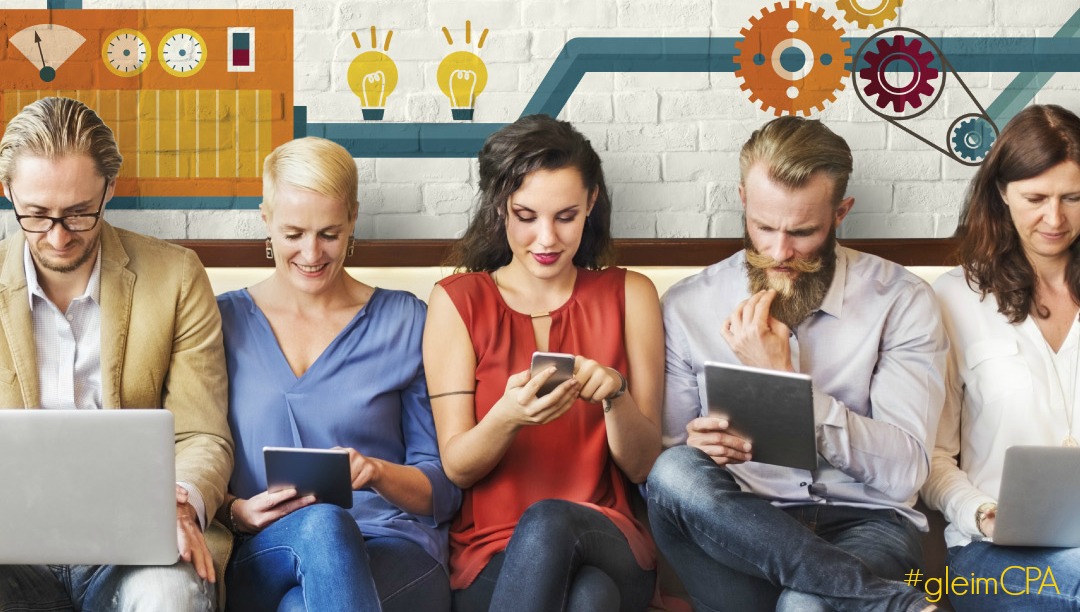 Start These Habits to Supersize Your Skills for the New Year!
Day 2: Develop Your Creativity and Resourcefulness
Good habits help us improve ourselves and live better, so Gleim is holding our Week of New Year's Resolutions as encouragement for starting good habits this year. Day two's resolution is: make it a habit to develop your creativity and resourcefulness. The skill of creativity equips us to express our personalities and solve our problems, while resourcefulness prepares us to successfully move through unfamiliar or complex situations.
In order to cultivate your creativity, use the power of habit to make these best practices instinctive:
Look for inspiration. Adjust your perspective to discover more beauty and genius in the world around you.
Work with limitations. Impose restrictions on yourself to challenge your imagination.
Address more problems. Master the art of problem solving.
Increase your resourcefulness in order to make the most of any situation by initiating these habits:
Ask more questions. Tap into the more knowledgeable minds around you.
Learn from others. To determine your approach, study the actions of others.
Re-purpose materials. Acquire the tools you need by breathing new function into something old.
Creativity and resourcefulness are not only excellent skills for life, but they are also essential for studying for the CPA Exam. It may sound strange, but creativity and resourcefulness can assist exam prep in a few ways.
First, studying for the exam in a time crunch may inspire you to be creatively efficient with your study materials, like listening to the Gleim Audio Reviews while you are driving or watching the Gleim Instruct video series while you are exercising. Second, studying for the exam for the first time puts you in unknown territory and may encourage you to be resourceful by seeking out advice from those who are more experienced, like investigating online forums and the Gleim social media accounts or contacting the Gleim Personal Counselors.
Resolve to start these habits today in order to live and study better. Learn how you can develop your decision-making skills by reading the next article for our week of New Year's Resolutions!