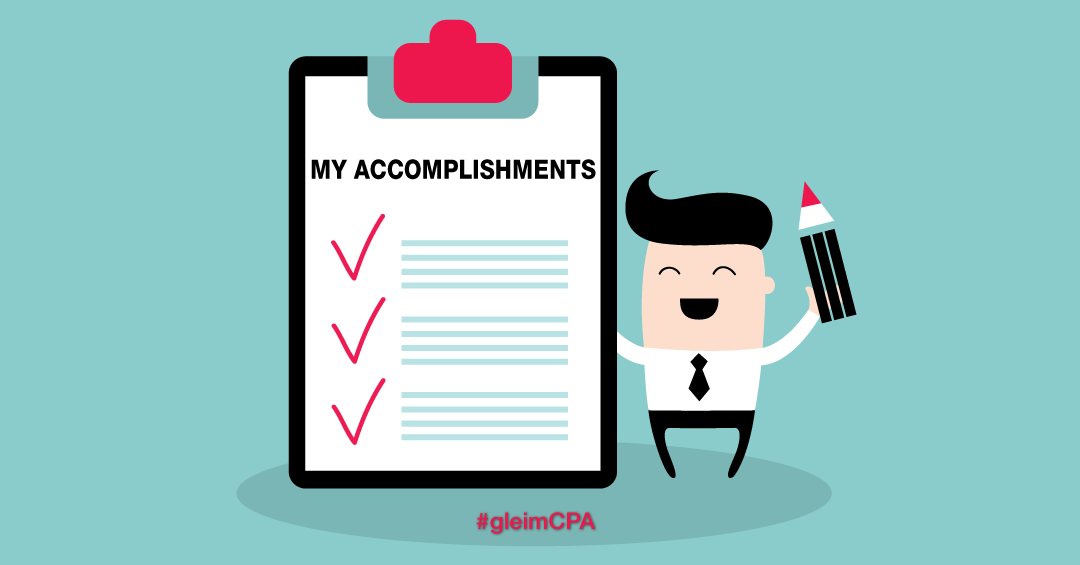 Start These Habits to Supersize Your Skills for the New Year!
Day 4: Develop Your Productivity
Most of us have habits we know we should change, and what better time to kick those bad habits than at the start of a new year? Holding on to bad habits wastes your abilities and inhibits your success, so let Gleim's Week of New Year's Resolutions help you transform your life by prompting new habits this year. Our fourth resolution is: make it a habit to develop your productivity. Productivity helps us feel satisfied with our lives by enabling us to accomplish more.
To develop your productivity:
Don't rely on your memory alone. To do something and do it well, use checklists.
Don't multitask too much. Multitasking actually makes us less efficient, so truly focus on important tasks.
Don't try to work constantly. Without sufficient rest, you will burn out and be unable to progress.
Don't be afraid to do things differently. Approaching the task from a new angle may allow you to complete it faster.
In the process of taking the CPA Exam, maximizing your study time is crucial. Therefore, in order to be more productive, make a plan and concentrate your attention. You need to be all in as you prepare for the CPA Exam, so apply these suggestions to work smarter. If you have been studying for a few hours, take a break, and if you are struggling to answer a particularly hard simulation, try returning to the basics with a book or video lecture.
With increased productivity, you can fill your life with achievements to be proud of, like passing the CPA Exam. The final article for our week of New Year's Resolutions shares how to learn from your mistakes. Read it today so you can have one more habit that will help you supersize your skills during the new year!