Choosing a CPA review provider isn't as glamorous a financial decision as say, buying a new car, but long term, it is much more rewarding. The benefits of becoming a CPA are many, and the sooner you pass the CPA Exam, the sooner you can enjoy those benefits.
However, securing the CPA certification is also challenging, so you'll want a review system that pulls its weight by simplifying the study process. A long history in the industry and a proven positive track recorder can help you identify the review provider that has such a system.
Gleim CPA started in 1974 and has since helped millions of people prepare for the CPA Exam and move forward in their careers. Built upon a foundation of professionally-produced CPA study materials, our CPA Review System possesses three defining qualities that put exam candidates in the best possible position to pass: exceptional coverage, authentic exam emulation, and customer-centric support. A closer look at each of the various products that compose our systems reveals the great value of these qualities.
CPA Study Materials with Exceptional Coverage
The content covered by Gleim CPA goes above and beyond that presented by other review providers. Gleim CPA Review not only includes the information you need to pass each CPA Exam section on the first try, but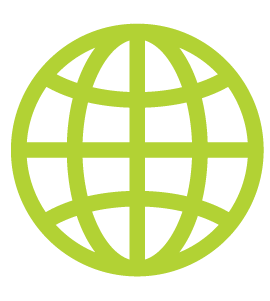 also to succeed in your accounting career. No matter what version of the CPA Exam you take, your Gleim CPA course will cover the most up-to-date exam topics as thoroughly as possible.
Online Course
Our e-learning platform contains our digital books packed with hundreds of comprehensive outlines and examples, many multiple-choice quizzes, tons of Task-Based Simulations and Written Communications, the Gleim Instruct video lecture series, audiovisual presentations, and an interactive study planner.
The outlines are the core of our study system. Based on the AICPA's Content Specification Outlines (CSOs), our outlines are broken down into intuitive Study Units and sub-units that advance ideas in an approachable manner. They are both concise and comprehensive, and their structure is the key to making the most of your study time.

Gleim Instruct Video Series
Passionate professors spend hours in the video studio preparing the lectures they've found most effective for their students because they know these lessons will be invaluable to you as well. The Gleim Instruct Video Lecture Series now features over 100 hours of in-depth coverage, and we're adding and updating lectures all the time.
Audiovisual Presentations
Our AVs are high-level slide shows that focus on the most critical exam topics. They're a great resource for introducing yourself to or reviewing difficult concepts.
Audio Lectures
Based on our Knowledge Transfer Outlines, our streaming and MP3 Audio Lectures are also available for nontraditional study time. Review during your commute or at the gym to maximize the time leading up to your exams.
CPA Study Materials with Authentic Exam Emulation
Knowing that the most successful candidates are those who have practiced under genuine exam day conditions, Gleim CPA has enhanced our course with more exam-emulating elements than any other course on the market. When you've obtained familiarity with the CPA Exam before you even sit, you can commit more time and mental effort to progressing through the exam questions.
Mega Test Bank
Gleim CPA candidates have access to our renowned Mega Test Bank, which encapsulates two distinct databases. Test Prep is filled with more multiple-choice questions than currently offered by any other provider, and the Simulation Bank is packed with Task-Based Simulations, Document Review Simulations, and Written Communications that take inspiration from real-world examples.
Our Mega Test Bank emulates the Prometric testing environment so well that you can actually feel at home with the CPA Exam. Dozens of candidates who have passed using our materials report that they felt like they were just at home studying during their exam. You won't be surprised by anything on exam day because our Test Prep and Simulation Bank look identical to the CPA Exam in terms of design and functionality.
Furthermore, our Mega Test Bank is practically inexhaustible, so you can practice until you're comfortable. The depth of our question pool will continuously provide you with a fresh challenge until you obtain mastery.
Exam Rehearsal
Our full-length Exam Rehearsal enables you to develop your time-management skills as it simulates an exam-like setting. After using Exam Rehearsal to get acquainted with the pacing and structure of the CPA Exam, you won't be intimidated by the timer when you sit for an exam section.
CPA Study Materials with Customer Centric-Support
To everyone at Gleim CPA, you are more than just a number: you are a person trying to make a difference in the world by meeting and maintaining the highest standards of accounting. Aware of your noble CPA goals, we don't want you to face the CPA Exam alone. Therefore, we've assembled groups of extremely caring experts who will attend to your needs and be with you for every step of your CPA Exam journey.
Personal Counselors
When you purchase a Gleim CPA Review System, you are assigned a Personal Counselor. A Personal Counselor will be happy to help you set up a study plan, answer any questions you may have about the exam, or just provide you with some encouragement. They have guided many future CPAs through their exams and have experience with all manner of obstacles. Once you pass your first exam section, you will have 18 months to pass the remaining 3, and Gleim CPA will stay with you the whole way.
Tech Support
Contact our friendly Tech Support staff seven days a week and receive prompt resolution to any issue that may arise. They can be reached via phone, email, or the online submission form on our help portal.
Accounting Experts
For candidates with our Premium Review system, we also have a team of accounting experts standing by to respond to any inquiries about material within the course. If you need help, just ask! Though our team is large, it fields thousands of questions from even more candidates, so please give us about three business days for a response.
The closeness to our candidates our support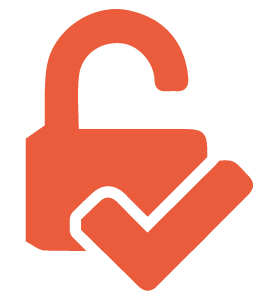 teams cultivate allows us to keep our finger on the pulse of what is most important to candidates. We learn from you while you learn from us. With this knowledge, we've created different modes of study to cater to all learning styles, but they can only ever be as effective as the quality of the material. Gleim CPA is confident enough in our quality to extend an Access Until You Pass® Guarantee.
The Premium Review System, Traditional Review System, and Mega Test Bank are living bodies of work. As long as you have access, expect your materials to be updated automatically throughout the year as standards are revised or added and as changes in the profession take place.
CPA Study Materials for CPA Exam Success
Just as the CPA is too valuable to ignore, so are the CPA study materials of Gleim CPA Review. See how the Gleim CPA Review System can help prepare you to pass the CPA Exam by trying our free CPA demo today. It may not be as captivating as a new car, but the CPA will take you places, and Gleim CPA Review can get you to the CPA.