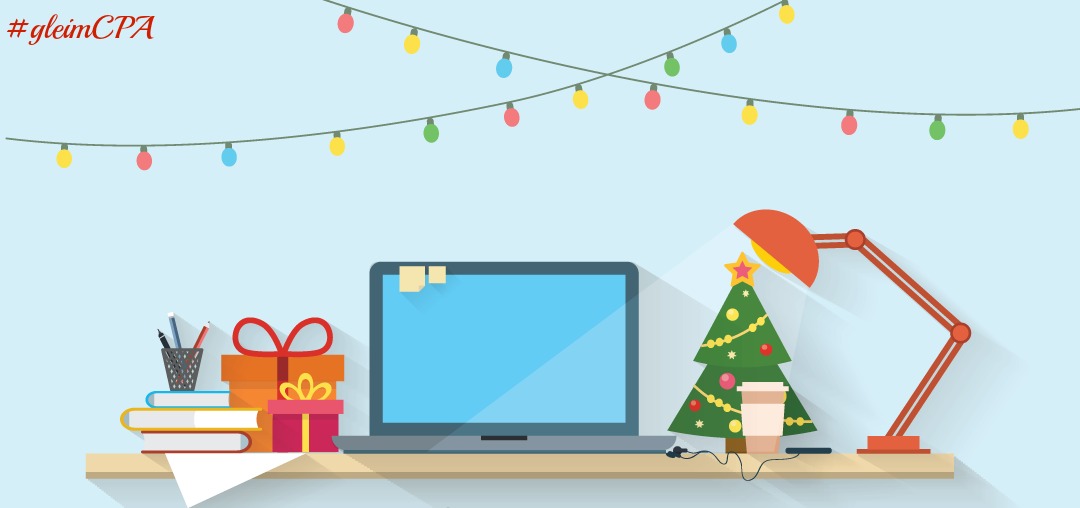 The holiday season is upon us, and while the holidays are wonderful occasions for celebration, they can also be significant distractions to studying for the CPA Exam. If you plan to sit for a section of the exam in the January/February testing window, or even the April/May testing window, you probably cannot afford to take a few weeks off from studying in the next month or so. Therefore, you should aim to maintain your studies throughout the holiday season, and Gleim CPA Review can help you do so. Here are the first three of six expert tips for studying over the holidays.
Tips for Studying Over the Holidays
Put study time on the calendar.
A great study goal for the holidays is to set aside a few hours to move through a Study Unit, even if you can only do so once during the season. Your weekends may be packed with plans, but if you can manage to carve out two or three hours in the morning or afternoon between events, you will find that completing an entire Study Unit will leave you with a satisfying sense of accomplishment when the holiday season ends and will help you keep your study schedule on track.
Be realistic with your study time.
To accommodate for the increase in activity, your schedule may change drastically during the holiday season, so try not to set your study expectations too high. Don't assume that you can fill every minute between events with studying. Instead, realize that you may need a cushion of time to prepare for or clean up after these events, and adjust your hopes accordingly.
Be consistent, but don't overcompensate.
Even if your study time is greatly reduced during the holidays, studying regularly throughout the break will spare you from having to play catch up when the holiday season ends. However, if you miss a day or two of study to enjoy the big holiday moments, don't pressure yourself to make up for it by doubling your study efforts the very next day. Overworking yourself during such a busy time will only make it harder to recover from the hectic nature of the season.
Gleim CPA Review shares our final three tips in Part 2 of this series. To get more great study tips in the meantime, download our free CPA Exam Guide today!