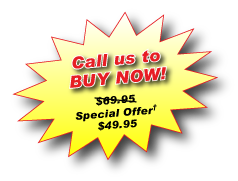 Take advantage of this special offer! Contact Gleim today to begin the Gleim SAT Prep Course.
How to contact Gleim:
Toll Free: (800) 874-5346
Local: (352) 375-0772
FAX: (352) 375-6940
Email:
satonline@gleim.com
Return to Previous Page
SAT® is a trademark registered and/or owned by the College Board,
which was not involved in the production of, and does not endorse, this product.
† Purchase limited to six months subscription.