Gleim CMA Review:
The Gold Standard Since 1981
Largest Test Bank of Exam Questions
Shop
Try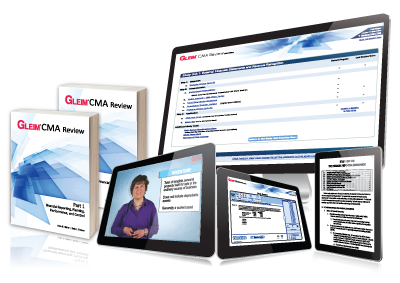 More CMA Exam Medal Winners Passed With Gleim

View Award Winners' Stories

Expertly Authored Materials
Gleim Instruct Video Series
These CMA exam videos feature lectures given by experienced professional educators who are currently teaching at accredited universities across the United States. The Gleim Instruct professors cover the most important topics and lead candidates step-by-step through multiple-choice questions and comprehensive examples.
CMA REVIEW COMPARISON CHART
Other
Providers
LARGEST CMA TEST BANK
PASS GUARANTEE
AUTHORED BY PROFESSIONAL EDUCATORS
ACCESS TO ACCOUNTING EXPERTS
CMA EXAM INSTRUCTIONAL VIDEOS
40+ YEARS OF EXPERIENCE
SUPPLEMENTAL VIDEOS
MOST AUTHENTIC CMA EXAM EMULATION
ACCESS UNTIL YOU PASS®
PERSONAL COUNSELORS
CMA EXAM STUDY PLANNER
Largest test bank on the market
Gleim offers the most CMA exam multiple-choice questions and Essay Scenarios on the market. Gleim provides the most exam-emulating exam questions with detailed answer explanations.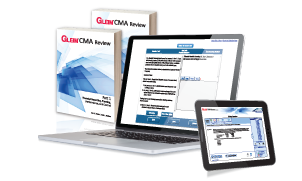 Study Planner
CMA Exam candidates have access to the Gleim Study Planner in the CMA Review Course, which is intuitive, interactive, and works hand-in-hand with the Gleim 3-step CMA study process.