Why is Gleim CPA Review Better?

Comprehensive coverage like no other.

Trusted and proven approach with extraordinary results since 1974.

Free updates to our exciting new 2017 course at no additional cost.

You'll feel right at home with the CPA Exam when you use our
exam-emulating materials. Our platform mimics the Prometric testing
environment more than any other review course on the market.

Largest Test Bank of Exam Questions
Questions delivered in our authentic exam day emulation platform

Access Until You Pass® Guarantee
No-hassle guarantee ensuring updated materials while you study

Gleim Instruct Video Series
Over 100 hours of instructional videos covering core concepts
CPA REVIEW COMPARISON CHART
National
Provider
Largest CPA Test Bank
CPA Exam Instructional Videos
Access Until You Pass® Guarantee
Authored by Professional Educators
Access to Accounting Experts
Audio Lectures
Tech Support 7 Days/Week
CPA Exam Study Planner
Most Tasked-Based Simulations Available
NEW 2017 Course Features
Once launched, carry passed sections forward and get our new course with many more powerful, innovative features. Current Gleim CPA candidates will enjoy a free upgrade to our 2017 platform.

Receive a personalized learning experience with a course that adapts to your strengths and weaknesses
Free CPA Exam Materials and Resources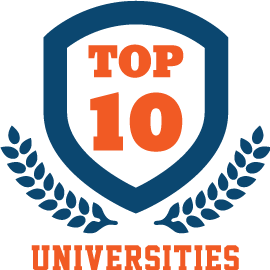 Gleim is Used by More Top 10
Universities than Any Other Provider
Gleim is used at the most prestigious accounting programs in the nation, including the University of Illinois, University of Notre Dame, University of Mississippi, University of Alabama, University of Florida, and Indiana University. The University of Illinois specifically has partnered with Gleim CPA to utilize Gleim CPA Review in the Department of Accountancy at the University of Illinois at Urbana-Champaign College of Business.
Gleim CPA Customer Reviews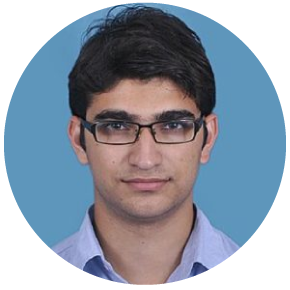 "I love the red books! They are so thorough with the concepts and literature that I generally did not need to refer to other material. I read every section of the red books three to four times instead of doing more and more MCQs. Reading the sections over and over again helped me understand the concepts thoroughly and prepare myself for the worst case scenario on the test."

-Neerav Karia, EWS Award Winner
I started the road to passing the CPA exam in October 2015. I chose to use the Gleim materials based upon the recommendation of a coworker. I found the materials easy enough to understand, and I was able to reteach myself the material that I hadn't used since I was in college 10 years ago. The follow-up calls by Gleim offered encouragement to push through to completion and were of great help to me. I would recommend Gleim to others based upon the difficulties of others I know who are using competitor's materials. Thanks Gleim for helping me along to getting the CPA designation that I didn't think was possible a year ago.
November 2016
- K. Venteicher, CPA