By Brendan Bailey
During my time in college, I had the opportunity to join many accounting clubs that could help me improve my resume and get a job for the future. I was in Beta Gamma Sigma, The CEO (or Entrepreneurship) Club, and Beta Alpha Psi. The accounting club that benefited me more than any other was Beta Alpha Psi (BAP). Being an accounting major and joining an honorary accounting society seems like a no-brainer, but at one point, I was on the fence about joining BAP. Now, as I consider all the benefits of my BAP membership a year and a half later, I can honestly say it was the best decision I ever made!
The Benefits of College Accounting Clubs
Internship and job offers
When I was in the middle of my junior year of college, I had a desire – a huge desire – to get an internship. I was stressing about graduating college in a year and a half and not having a job when I finished. BAP was constantly trying to recruit me, but I never really had the desire to join until, for some reason, I felt it may benefit me in the long run. So I joined Beta Alpha Psi, but at first, I was very overwhelmed with how much it cost to join, how many points we had to get to be in good standing, and how much time I would have to commit. I was very hesitant to pay my membership fee because I wasn't even sure if I could make the commitment. However, I went ahead and forked over the cash in hopes that I would stay on top of everything required of me that semester.
It turned out to be very manageable and very easy to earn all my points. And the positives of being in that club were incredible. One of the biggest things I learned about from BAP was the job opportunities available in accounting. Even though I had been an accounting major for a whole year, I didn't even know about the Big 4 accounting firms yet. But in BAP, I was exposed to real-life accountants who shared real-life experiences. Some of their stories were very intriguing and some were a little bit of a reality check, but I learned from each and every one of the firms who came and presented to us. I also developed good relationships with many of them.
After networking and connecting with so many different people in the accounting world, I secured a paid internship in which I could work up until my graduation. Also, I was invited to do six different interviews with accounting firms, including two Big 4 firms: Deloitte and PricewaterhouseCoopers. I was fortunate enough to receive offers from all six of the interviews and ultimately got to choose which job I wanted to take. This was something I never thought would happen when I joined BAP. If I had known BAP would sincerely help me progress my career, I would have happily handed over my membership fee and laughed like I just got away with the biggest steal.
Another benefit I wasn't expecting at all was the many friends I made. I joined BAP to get a job, not realizing that I would actually enjoy being with the people in the club. Everyone shared similar class schedules and had the same professors, so we were able to have regular group study and accountability. I learned a lot from my peers, not just about academics but about recruitment as well. They taught me so much, and I really appreciated everything that I took away from them. But these friends weren't just accounting friends; some became my lifelong friends. I eventually did more than just accounting with them: I consistently spent time with them outside of class. We took trips together and went to each others' houses to watch movies and play video games. I was even a groomsman in one of my friends' weddings. When I look back at my time in BAP, I'm so happy I received multiple job offers from different firms and companies, but what I really am thankful for is the friendships that my membership inspired. These friends helped me get through the toughest parts of college. One of the coolest things that I learned from making all these friends is that you can never have too many. I started to love walking the hallways at school and being able to consistently say hi to people I know. I also liked walking into every class and knowing at least half of the people that were there. And because I felt like BAP was such a success for me, I didn't want to leave it once I got my offers. I almost made the biggest mistake of my college career by not joining BAP.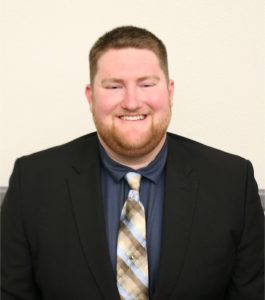 Increased interactions with professors
Another overlooked benefit is the way the faculty views members of accounting societies. Believe it or not, college faculty actually think more highly of students in accounting clubs. Whether it be BAP or IMA, faculty credit students in these clubs for going above and beyond their normal educational requirements. Faculty also show up to many of the events these clubs host, which allows students to get extra time with their professors and enables their professors to put a face to the name. I appreciated these additional interactions with some of my professors because they were able to see my hard work and capability outside of a school setting. Also, each club must have a faculty adviser, and my faculty adviser happened to teach a class I was struggling in. Because of BAP, I was able to talk to him a lot about the class and get some one-on-one support throughout the semester.
When I look back, I can still feel the nerves of handing over my membership fee, the pressure of meeting the club requirements, and the loneliness of not knowing a single person in the organization when I joined. I do not want other new members to feel the same way, so I decided the best way I could give back was to join the board. If new members ever feel distressed about the amount of work involved, I can put their minds at ease. I relish the responsibility of leading new members because they really look for guidance. I think the experience of being a board member is unforgettable because it definitely teaches you how to direct others and make tough decisions that will benefit the club.
The Call to Join College Accounting Clubs
I personally think every accounting student should join an accounting club in college, whether it be Beta Alpha Psi, the Institute of Management Accountants, or just an accounting club specific to their school. The experience is well worth the cost of the membership fee and time commitment and truly looks great to future employers as well as professors. I am very glad I took this step and know that each and every accounting student should do the same!