Candidate Spotlight: Dr. Greg Tapis
Gleim CPA Review is an extension of Gleim Exam Prep. Gleim Exam Prep offers review courses for the CPA, CMA, CIA, and Enrolled Agent accounting certification exams that faithfully emulate their form and content so that we can help accountants achieve diversified vocational success. We strive to be an educational resource that accountants can return to throughout their careers as they pursue new positions in the industry, and we are honored when they do. Repeat Gleim candidate Dr. Greg Tapis, CPA, CMA, recently shared his journey to passing CPA Exam with the Journal of Accountancy, and he now reveals his insights into reaching this goal with the assistance of Gleim CPA Review to CPA Exam candidates.
Passing CMA Exam with Gleim
Dr. Tapis is a returning Gleim candidate because he chose Gleim to help him secure both of his certifications. "I started using Gleim in 2004 when I was preparing for the CMA exam. At that time, the CMA exam was 4 parts with 110 multiple choice questions per part.There was a three-hour time limit. I used the Gleim audio reviews and outlines to study." Dr. Tapis has been pleased with the fact that Gleim's thorough approach to exam preparation includes exam emulation. "Gleim does an excellent job breaking down each section of the exam into manageable parts. I believe Gleim's biggest asset is its multiple-choice question test bank. The difficulty and types of questions provide an excellent simulation of the actual exam. Not only did the multiple-choice question database aid me in passing all four sections of the CMA exam, but it also helped me know when I was ready."
Passing CPA Exam with Gleim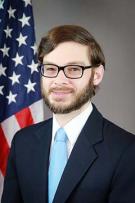 The ability of Gleim CPA Review study materials to familiarize candidates with the actual exam and confirm their competence convinced Dr. Tapis to trust Gleim in the process of passing the CPA Exam as well. "Last year, when I was on sabbatical, I decided to pursue obtaining a CPA license. Once this decision was made, I went directly back to Gleim. I knew I would need solid preparation for both the multiple-choice testlets as well as the Task-Based Simulations (TBS). Again, I found Gleim's multiple-choice database (the largest on the market) and their mock TBS excellent preparation. Gleim also breaks up each section of the CPA exam into manageable parts. As was the case with the CMA exam, Gleim not only helped me succeed in obtaining my CPA but equally important, I was able to determine when I was ready to take the actual exam." The authentic exam emulation featured in Gleim CPA Review's study materials when Dr. Tapis passed the CPA Exam continues to distinguish our courses today as we are constantly updating our materials based on exam structure and content changes from year to year.
Passing with Exam-Emulating Materials
Exam candidates like Dr. Tapis commit and recommit to Gleim because we deliver the most accurate exam representation possible with features such as the largest CPA review test bank on the market. Learn more today about how our test bank, as well as other exciting components of the Gleim CPA Review system, can help you begin your own successful career in accounting by passing the CPA Exam.