Candidate Spotlight: Ebvomien Osaigbovo
If you take the CPA Exam directly after graduating from college, the student mindset may enable you to establish good study habits and achieve successful studying early on in the process of passing the exam. However, if life prevents you from getting to the exam until later on in your career, you may find super productive study sessions more difficult to achieve. Discovering your best study strategy may take time, and that time may include a failed section of the CPA Exam. What you need to start studying effectively as soon as possible in your CPA Exam journey, particularly if you have failed a section, is a realistic study plan and a commitment to following it.
Current Gleim candidate Ebvomien Osaigbovo (Ebe) developed a newfound appreciation for the plan he made with the Gleim CPA study planner after accomplishing a major comeback against AUD, and his triumph has further strengthened his dedication to that plan. After experiencing such a surprising improvement to his AUD score, Ebe was thrilled to talk with Gleim CPA about the enhanced study approach he used to obtain it.
The Need for a CPA Study Plan
Ebe was definitely not lacking motivation when he decided to pursue the CPA certification. "My ambitions to rise to the executive level and become a controller or CFO of a mid-size company one day motivated me to take the CPA Exam. It is well known that the CPA credentials help you differentiate yourself in the accounting field and stand out as an expert." After careful research, Ebe choose to use Gleim CPA to pass the CPA Exam. "I read online reviews and compared the checklist of what Gleim offers. I was most impressed by Gleim's value for the money and their style of practice exams and questions."
As is the case with many CPA candidates, the grind of the CPA Exam began to get to Ebe, especially after he suffered a sad defeat from AUD. When he started the CPA Exam with AUD in February 2016, he received a 70. This so-close score left him suffering with anxiety, fatigue, and a lack of motivation. On top of that, the most concerning challenge he faced was "feeling like I wasn't retaining some of the material after reading it."
The Development of a CPA Study Plan
Facing so many exam struggles such a short way into the CPA Exam journey could have tempted Ebe to throw in the towel. Instead, Ebe renewed his dependence on his Gleim CPA exam prep in order to combat the obstacles of low motivation and little energy. "I overcame them through being very religious with the study planner and making sure I got at least half an hour of studying in daily (with about 3-5 exceptions over 10 weeks)."
With the help of the study planner, Ebe adopted a better perspective on studying for the CPA Exam, which helped him fight his AUD nerves. "I learned how to focus on the PROCESS of studying and not the PRODUCT of passing AUD. If I mastered my goal to study with undivided attention and take the practice quizzes and exams as close to the study planner date as I could, I felt like I was succeeding."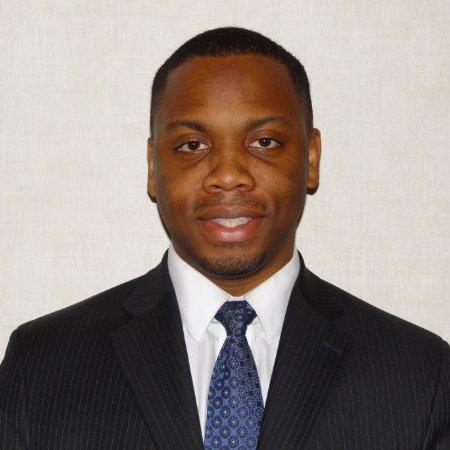 To build up confidence in his retention of the CPA Exam content, Ebe took full advantage of Gleim's exam-emulating Mega Test Bank and Exam Rehearsal. "I overcame the last obstacle by spending about 8 hours or so, over the course of 4-5 days before the exam, hammering away at short practice exams (made up of questions from my weaker sections). I even took a practice quiz the morning before my exam and got a 90%. Confidence is half the battle. At that point, I already felt well prepared and had gotten at least 85% or 90% on my last 5 practice exams. I did it mainly to go into the test feeling more confident."
The Reward of a CPA Study Plan
Equipped with more motivation, knowledge, and confidence, Ebe took on AUD again in May 2016 and made remarkable progress. He boosted his AUD score from a 70 to a 98. Clearly, his devotion to the study planner and the schedule for CPA Exam success it laid out for him made a big difference. With the critical role that the study planner played in Ebe's transformative rematch with AUD, we were not surprised to hear that the study planner was among his favorite Gleim study materials. "Definitely the study planner," Ebe said, also adding "lecture videos with slides and audio, and the tons of practice exam questions with explanations after correct and incorrect responses."
Ebe recommends CPA Exam candidates learn the same lessons of allegiance to a study routine and faith in their CPA review. He believes the best way to get astronomical scores is to go above and beyond in your CPA Exam studies. "Follow the study planner and be really strict with discipline. Some friends and family will think you're nearly nuts (too intense about it), but it really helps and is way better than the alternative of cutting yourself too much slack or underestimating it and failing like I did the first time. Do practice exams until it's overkill and you're consistently getting about 90% or 85% minimum on at least 3-5 exams in a row. Focus on the process of diligently going through the Gleim system correctly, without cutting corners, and give yourself credit for excelling in the PROCESS, knowing the PRODUCT of passing will take care of itself if you excel in the process!"
The Foundation of a CPA Study Plan
To get similar results from your studying, you'll need a CPA study plan that helps you study effectually. An intuitive, interactive study planner that helps you maintain motivation is key, as is habitually following-through with your study plan. To use the same CPA study planner that Ebe used to overcome AUD, learn more about Gleim CPA Review today.