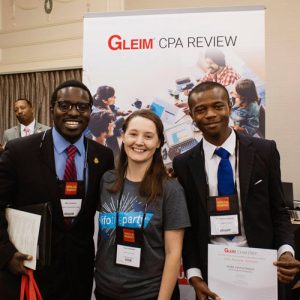 Hi, I'm Sarah
Your Campus Rep Coordinator
Check out our fantastic Campus Reps and learn what it takes to join the Gleim family and receive free CPA study materials! And feel free to contact me with any questions regarding our Campus Rep Program! 
Your Campus Rep Coordinator
 800-874-5346 ext. 453
sarah.sheppard@gleim.com
Sarah graduated from the University of Florida with a bachelor's degree in Anthropology. Her hobbies include baking, horticulture, comic books, gaming, and Dungeons & Dragons. During her free time, she enjoys spending time with her husband and their dog and three cats.