The Educating America Initiative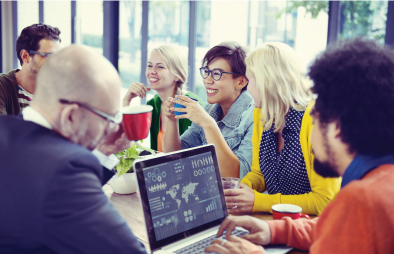 Gleim EA Review has partnered with the NAEA to raise awareness of the Enrolled Agent (EA) profession with the Educating America initiative. This program educates college students across the country about the opportunities and benefits of becoming an EA.
Enrolled Agents are tax practitioners with technical expertise in taxation and are fully authorized to represent taxpayers before all administrative levels of the Internal Revenue Service (IRS), including audits, collections, and appeals.
College students can study for and earn the EA designation before graduating. Students who are working toward a CPA license can also benefit from becoming an EA. Since there are no college credits required to sit for and pass the EA exam, students can take the exam and use it to differentiate themselves when contacting recruiters and HR managers.
To learn more about the Educating America initiative or sitting for the EA Exam, please contact professor.relations@gleim.com or call 800.874.5346.
Partners of the Educating America initiative include: Ivy Tech Community College, Northern Essex Community College, Northeastern State University, Florida State College at Jacksonville, St. Petersburg College, UCSC Extension, Queensborough Community College, and more.