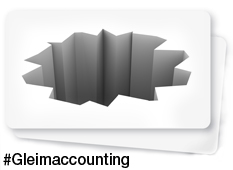 Do you use flashcards?
Flashcards are a simple and longstanding means of study, but there are best and worst practices for using flashcards. When flashcards are not employed properly, they can actually inhibit the success of your study time.
Therefore, we will discuss how the worst practices of using flashcards can form some study pitfalls that CPA candidates must counteract to avoid.
Pitfalls of Flashcards
Flashcards promote memorization, not learning.
While memorization can get you through a quiz or test, if the questions are not phrased like the flashcards you have studied, then you may have difficulty answering the questions. This fact is also relevant for future application of knowledge. Oftentimes, the information you glean from flashcards is not adaptive to real-life situations.
People sometimes make too many flashcards.
It can become overwhelming to have hundreds of cards to go through, and it is also difficult to memorize that many.
It is a common mistake to go too deep with the answers on flashcards.
When you put too much information on a card, it becomes difficult to memorize the topic, making the flashcard counterproductive.
Writing flashcards consistently and clearly can be difficult.
If you are unable to do so, the cards are hard to read and understand, which slows down and interrupts your studying.
It is easy to consider a card "known" as soon as you answer it correctly.
However, knowing the correct answer to a card once does not necessarily mean you have it memorized.
Flashcards can be a big time commitment.
You need to use flashcards frequently (at least once a day) to take advantage of all their benefits. Only using them once every few days or once a week does not ensure that you will remember the answers.
Best Practices of Flashcards
In order to overcome these studying pitfalls, you must follow the best practices of making and using flashcards. You can also get more great study tips from our free CPA Exam guide!